The Independent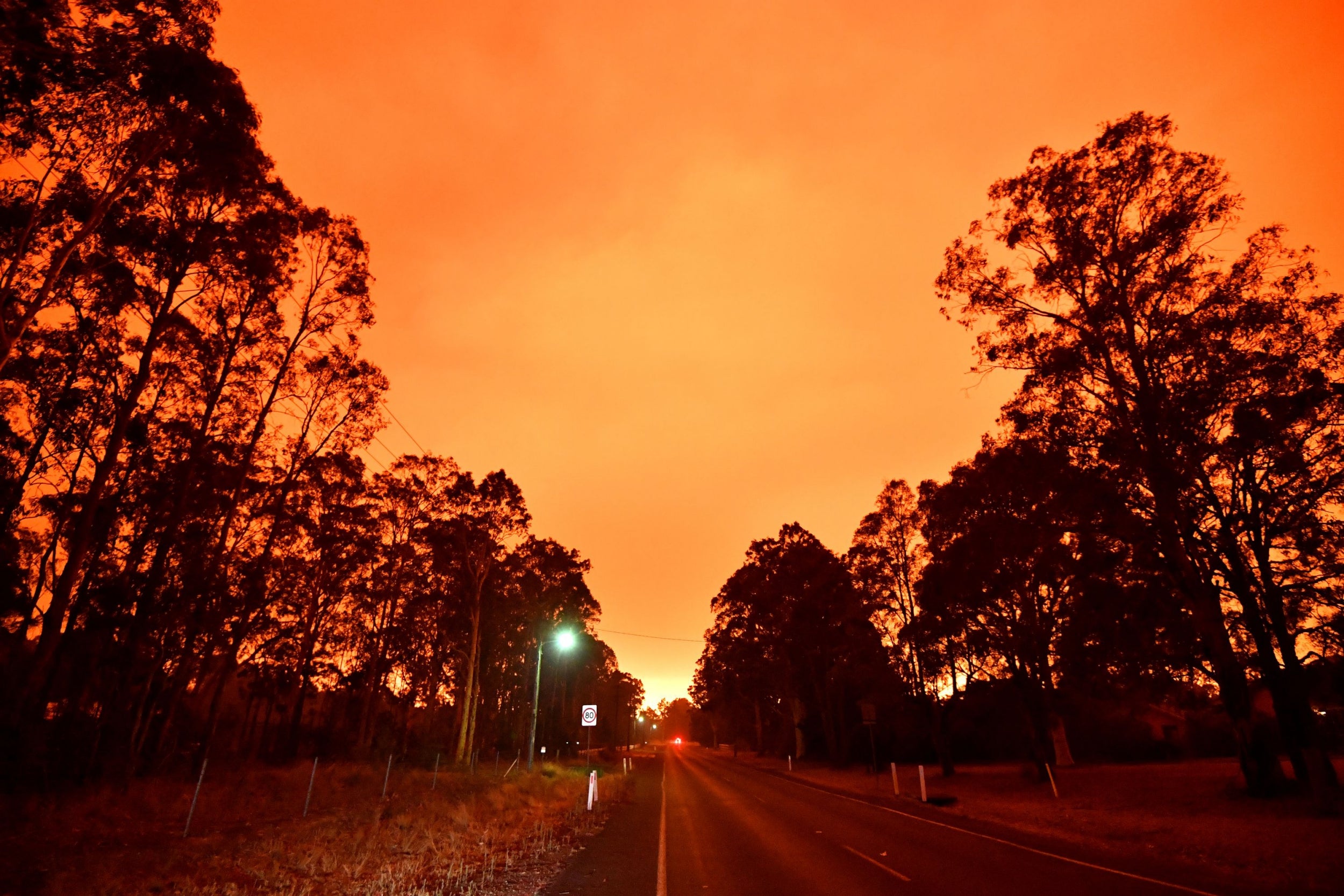 2020 vision has long been a metaphor for clearsightedness – and visions can be towards a desired future.
2020 is a symbolic year.  Our world's citizens and leaders are finally beginning to see clearly how much our actions are changing our planet. 
As the host of the COP26 climate change conference in Glasgow, the UK should take advantage of its renewed autonomy to lead the world in formulating a clear vision for us all to act decisively on the climate crisis.
Professor Martin Price FRSE
Perth, Scotland
Never forget Australia
Apropos the appalling situation in Australia, l am more than saddened by the fact that as yet there has been little to no prominent comment by the government or indeed the Head of The Commonwealth herself.
Although we cannot send firefighters we could perhaps show that we do care, and indeed could make an offer to help with the eventual reconstruction.
At the end of the First World War Australia generously funded the rebuilding of the schools in France where they had fought. Today they are still operating and proudly bear the slogan "Never forget Australia" we however seem to have done so.
Robin Ollington
London
Sailing to Europe
Vince Cable is entirely correct in his analysis ('Remainers need to take some lessons from Nigel Farage,' Voices, 30 December), he only omits the impact of the disillusionment of the north.
However his assessment that those of us who supported our European membership should "play the long game," is flawed. Re-joining the EU would necessitate our joining the Euro and losing many of the 'opt-outs' and derogations we currently enjoy.  Further more, the longer we leave it the more likely other developments (which as members we could have resisted) of the European project; greater federalism, a European army, could be mandatory conditions of renewed membership.
We had the choice, in our constituency, of voting for Scottish independence OR Brexit so we spoilt our papers and may not be voting, beyond local elections, again. As soon as the weather improves we are sailing to Europe, for as long as they will have us or until our sea legs give out.  
We are, and will remain proudly British but are no longer prepared to participate in this populist xenophobia.
Chris Dixon
New Abbey, Scotland
Sir Ian Duncan Smith
I'm really confused. If a politician makes the lives of millions of British people worse increases poverty and homelessness you get knighted?
What do you get if you want to reduce poverty? 
Margaret Miller
Address supplied
A wish for 2020
Let us wish that the millions of children around the world who fall prey to the domino effects of senseless wars, diseases and displacement will find peace, hope and shelter in the new year.
Let us remember that in war-ravaged areas, healthcare services are overburdened and overstretched and vital infrastructures are ruined. 
There is every need to find all the positiveness that we all desperately need.
Dr Munjed Farid Al Qutob
London
NHS Scotland
Re: Jill Stephenson's letter 'Scotland's health' (30 December)
I'd suggest her figures are significantly out of date. NHS Scotland's Information Services Division published a report on 5 November 2019 Which gave the figure for delayed discharges from September 2017 – September 2019 as just 45,632. Indeed In September 2019, the average number of beds occupied per day due to delayed discharges was 1,521. In August, the daily average was 1,513.
Delayed discharges are never a good thing, however patient safety requires that suitable discharge destinations are always paramount.
However, were it that Ms Stephenson's figure correct at some point in time, those in the latest report would suggest NHS Scotland have achieved significant progress in this area.
Piers Doughty-Brown
Glasgow
December 31, 2019 at 07:55PM